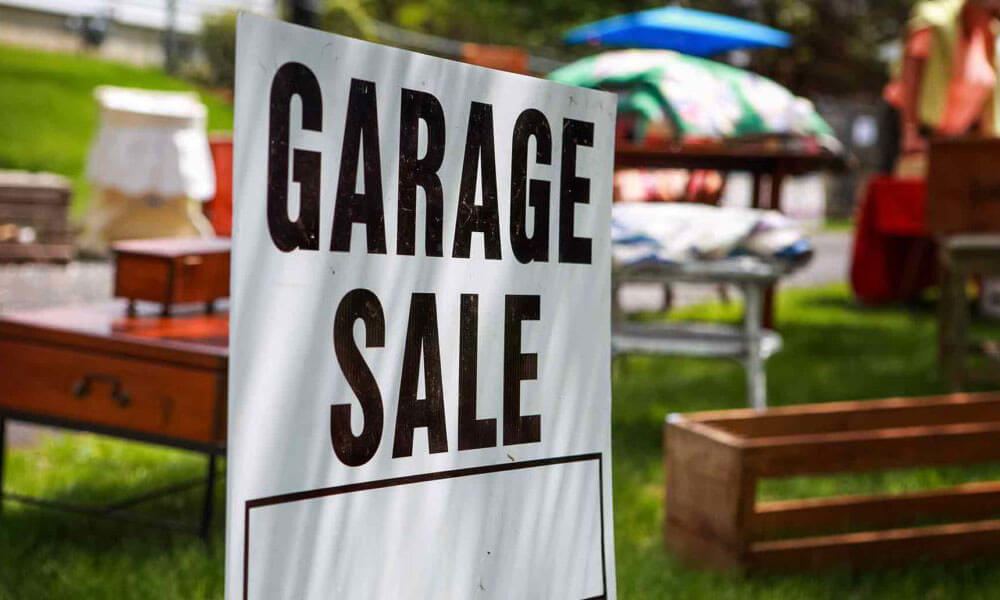 With the sunshine out, It is time for spring cleaning, and spring cleaning means throwing out a lot of things. But as the saying goes, one man's garbage is another man's treasure, so why throw away things that you might otherwise sell in a garage sale?
While doing your spring cleaning this year, don't forget your garage. It might hold a lot of things that you may have forgotten about and don't need. Having a garage sale is a fun way of getting rid of things you don't need while making some money.
We have put together some tips to have a fun and successful garage sale:
1. While cleaning throw less and keep more
Things that are of no use to you could be of use to your neighbour down the street, or other passersbys when you do a garage sale. Therefore, the first step of a successful garage sale is having things to sell. The more things you have to sell the more fun it will be, and the more cash you will make.
2. Good Weather
The weather is still unpredictable and to ensure the maximum amount of fun during your garage sale make sure you check the weather forecast for a sunny day. Also, keep in mind that weekends might be better in attracting more people, since many tend to be free.
3. Promote
Now that you have the things and the date set, it is time to talk to your neighbours and promote your garage door sales. You can also choose to hang posters on other streets nearby. Social media is also another way to go, you can reach most of your friends and family through a single post.
4. Give away what's left
– By the end of your garage door, if you find yourself left with a lot of things, start giving them out for free. You would be surprised as to how many people will take things they don't need just because they're offered for free. Plus it would save you time cleaning up
Most importantly have fun, it's a two bird in one stone kind of situation, cleaning and having fun. From the Smartek Garage Door Family we wish you a warm and fun spring season.