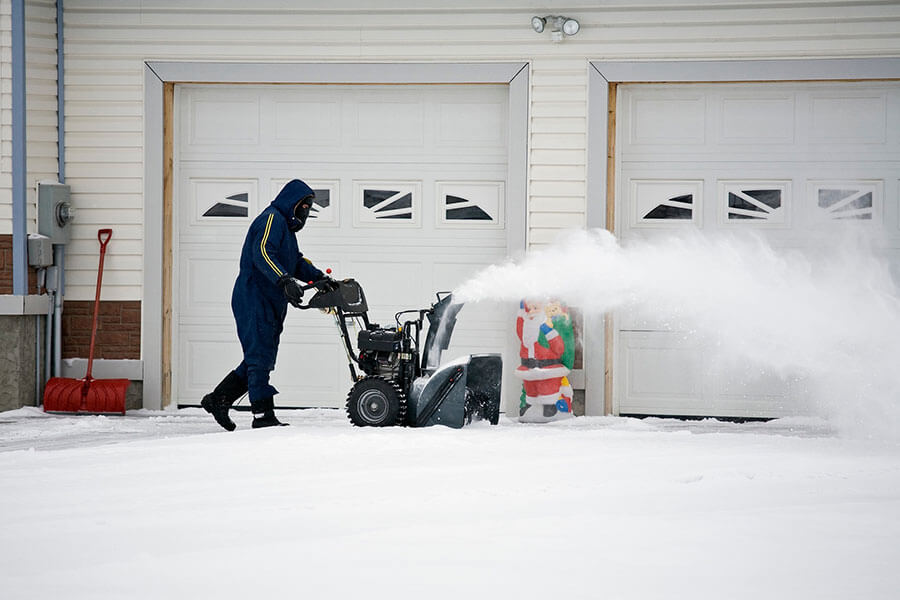 Just when we thought the nice warm weather was upon us, Ontario was hit with a blast of winter. The ice storm has caused tremendous damage to property and many road accidents. Its clear that this is not your typical April shower as Environment Canada has issues several warnings. While we can wear layers and avoid the cold, the same cannot be said about our garage doors. The icy cold weather could cause malfunctions in your garage door. Below are a few things that can happen to your garage door and ways you can avoid or fix them:
Frozen Garage Door
One reason your garage door might not open is due to ice and snow build-up under the door causing it to freeze to the ground. In this situation, use a heat gun and scraping tools to melt the ice. At this point you can manually try to open the door, make sure you do not force it open, as you will cause damage for both your door and opener.
Ice and snow can also accumulate between garage door panels, which could also hinder the operation. Again you can use heat to apply against the frozen parts of the door.
Garage Door Openers
If you have a garage door remote or keypad, the cold weather could drain the battery. If you have noticed the remote and keypad are not working and the door is not opening when it happens to be extremely cold, try replacing the batteries.
The cold weather could also contribute to the thickening of lubrication on the opener parts including the sensors. The sensors are designed to stop if objects are in the way, and a thicker lubrication could be interpreted as an object and therefore interfere with the operation.
Broken Garage Door Spring
Aside from wear and tear, the cold weather could also cause your garage door spring to break. In this situation you should never try to do it yourself, as it could be very dangerous. In this case call one of our garage door technicians.
From Smartek we hope that you and your family are safe through the winter storm. And while we can't control the weather we can promise to be here for all your garage door needs. When it comes to garage doors, doing it yourself could be dangerous.
Whether you are looking to repair winter damage, install a new garage door, replace and install spring and cables, we offer free over the phone quote and same day response with a solution that fits your needs