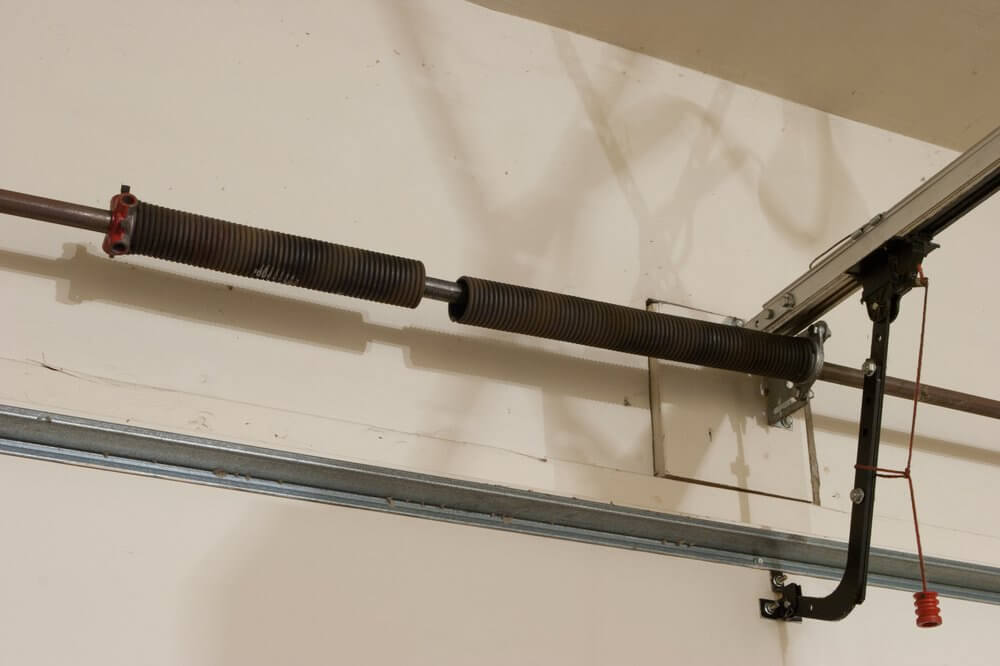 In a time and age where DIY projects are popular in many aspects of our daily lives, this trend is dangerous if it spreads to repairs and installation of your garage door.
Garage door issues such as broken springs are often underestimated in the amount of time, effort, and danger they pose, this is why you should count on qualified technicians for your garage door needs.
When you notice your garage spring broken, you might wonder if perhaps fixing it yourself is a good idea, but here's why we strongly advise against it.
Remember that all the garage door parts are interconnected. The mechanisms of your garage door are under extreme tension that's due to the weight of the door. The springs secure the counterweight system, which is connected to the hinge, the lifting cable and to the steel shaft around the spring. Now you can imagine that trying to lift the bottom hinge is equivalent to lifting the entire weight of the door which ranges from over 120 lb for a single garage door and 220 lb for a double garage door. One wrong move and you can severely injure yourself.
Also as part of your reasoning why you should do the repair, you might think that your door opener will hold the weight of the door. But remember garage door openers are meant to substitute human action of lifting a door open, and therefore they are not designed to hold a heavy weight.
As a rule of thumb all repairs involving your garage door require the experience and expertise of qualified technicians, which is what we offer at Smartek Garage Doors.
Our technicians have the right skills and tools to do the job and accommodate for both your budget and your time.
So why do it yourself while you can call us at (647) 447-3121 and well do it for you and save you the hassle !!